No results were found for the filter!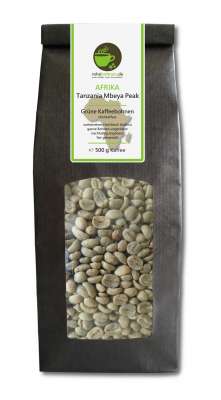 Arabica Green Coffee Beans - Tanzania Mbeya Peak
The mountainous landscape of Tanzania and the predominantly tropical, temperate climate in the altitudes offer the ideal conditions for coffee cultivation. About 75% of Tanzanians work in the coffee sector. This Arabica coffee comes from...
Content
0.5 kg
(15.60€ * / 1 kg)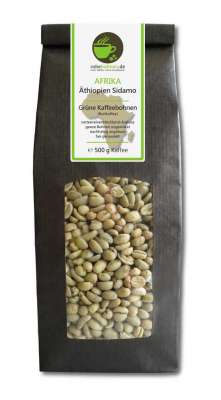 Arabica Green Coffee Beans - Ethiopia Sidamo
Ethiopia is the oldest coffee-growing region in the world. An admirable diversity of " wild" coffees can still nowadays be found in some regions of Ethiopia. Premium qualities are achieved thanks to the special cultivation method : the...
Content
0.5 kg
(15.60€ * / 1 kg)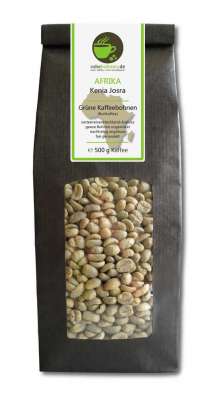 Green Coffee Beans - Arabica Kenya Josra
Josra come from the southern highlands of Kenya. The coffee grows here mainly at an altitude of 1.500-2.000 meters and is harvested twice a year. Due to the cool climate of highlands the Arabica coffee beans ripen more slowly and thus...
Content
0.5 kg
(15.60€ * / 1 kg)